"A Season of Love": Regent Theatre Spring 2017
Get an inside take on Regent's Spring Theatre lineup!
It's that time of year again: The start of a semester, rife with possibility, excitement, and – you guessed it – shows! Regent's theatre department has been busy preparing shows that will make you laugh, cry, and question your life choices (always in a good way, of course).  Here's a quick guide to all the shows being presented this semester!
"The Importance of Being Earnest"
Jan. 27-29 & Feb. 3-5


Class, romance, Bunburying and name-switching come together to make a classic comedy. In it, the character Jack is leading a double life. He's 'Jack' in the country, a well-to-do, responsible guardian of his ward Cecily, and 'Ernest' in the city, where he lives as a man of reckless behavior. All seems well until the woman he wishes to marry reveals that she could only ever love a man named Ernest, the very name with which Jack has been parading around, and by which she knows him. Meanwhile Jack's friend, Algernon, has snuck away and into the country to meet Cecily, introducing himself as Ernest, Jack's "mischievous brother" of whom Cecily has heard many stories and is already quite taken with. However, Algernon finds himself in a similar problem when Cecily reveals that she is equally enamored with the name Ernest. The two men collide, both calling themselves Ernest, and ridiculousness ensues. How they will resolve the issue? Only the show can reveal!
"The Seagull"
March 3-5 & 10-12


This family drama by Anton Chekhov uses themes of love, intrigue, loss and heartbreak, to paint a beautiful portrait of the human condition. In his work full of characters that pine after what they cannot have, dream of the impossible, and speak without ever finding the courage to say what they really mean, Chekhov's story conveys an experience many relate to. A brief summary: Arkadina is the lover of Trigorin, whom Nina loves. However, Konstantin loves Nina without her knowing, while Masha is in love with him. Meanwhile, Medvenko is in love with Masha. It's a dizzying circle of characters who contain hidden affection and intentions, constantly skirting around their true feelings as so many of us often do. Unlike real life though, the outcomes of not revealing true feelings are shown rather promptly. However, despite this slightly fictitious pacing, this is a show that will certainly make you think about your own actions since it's profoundly parallel to real life.
"Shorts!"
March 17-19 & 24-26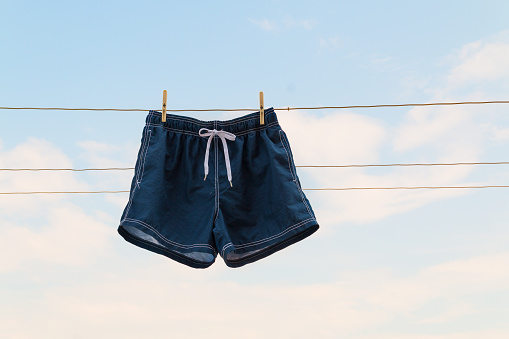 Why watch just one show when you can watch five in the same span of time? Shorts is the secondstage production composed of five one act plays, all with different styles, authors, and genres. Each short has a different cast and director, which ensures that audiences get a totally new experience with every show you watch!
"Oklahoma"
April 21-23 & 28-30


Ah, the grand American musical! In "Oklahoma" audiences travel back to Western simplicity in a rollicking show about love and the forms it can take. Suave cowboy Curly hopes to win the heart of the beautiful farmgirl Laurey. The two tease each other to no end and constantly deny their love for one another, both too prideful to admit their affection first. But as the box social dance comes closer and closer, Curly and Laurey have a decision to make: Will they overcome their pride to admit their true feelings, or will their constant feints and maneuvers away from one another drive a wedge into the constantly growing gap between them? Such a classic is a one-of-a-kind experience that leaves audiences singing and reminiscing the tunes for days end on.
These are the productions Regent's theatre has lined up! They're all worth attending and I guarantee that you will be rewarded with a great time and an experience you can't get anywhere else. There's something special about Regent's theatre. You'll just have to see it to believe me.
You can buy your tickets at the box office in the foyer of the Communications building, or from the comfort of your couch at the regent.tix.com!
---
---
Sarah Chaffee is a staff writer for the Daily Runner.